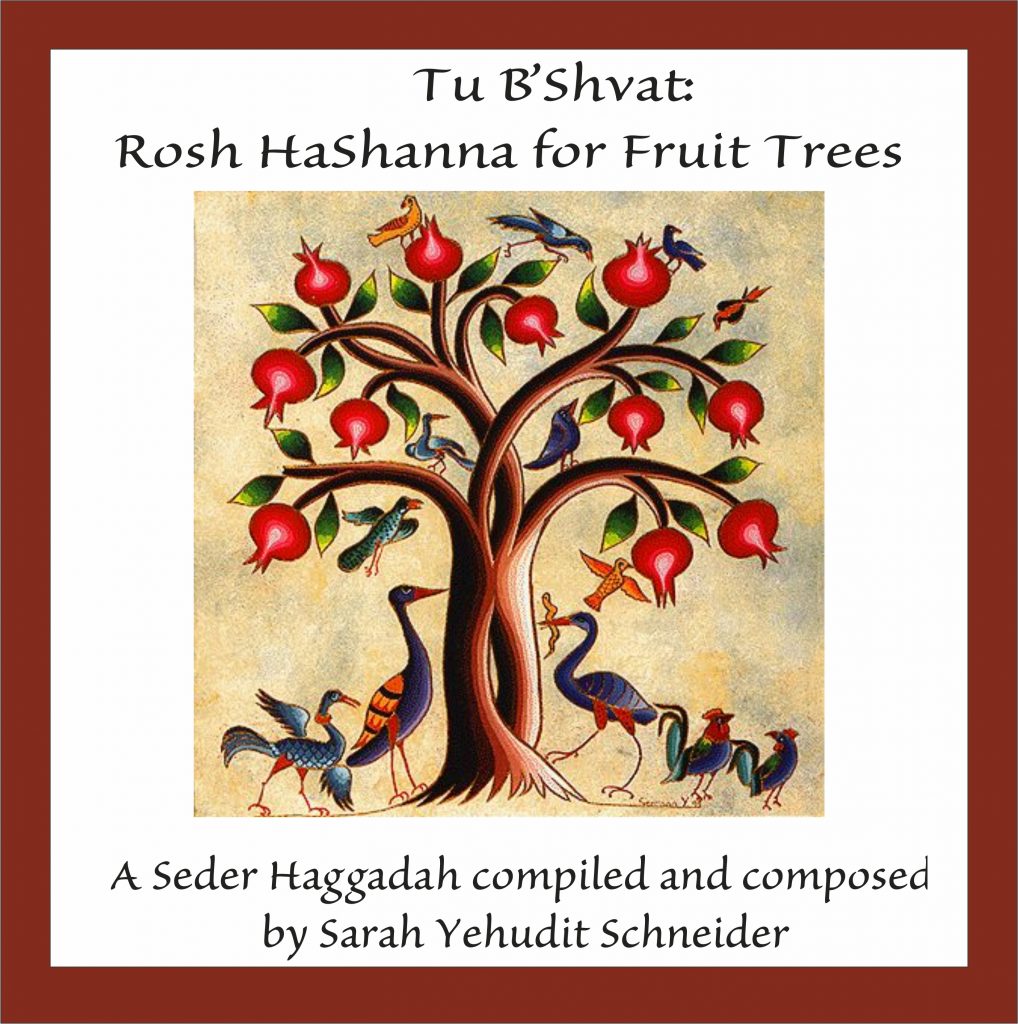 The Still Small VoiceTu B'Shvat Hagada, fifteen years in the making, is finally available for public enjoyment.
This full color, 8.5″ x 11″, 96 page, spiral bound booklet is rich in content and beautiful in presentation. A sample of which appears below.
It provides clear instructions for organizing a Tu B'Shvat seder and brings short but meaningful teachings about each fruit. It creates an engaging ritual that honors the wonder, generosity and diversity of our branched and rooted friends.
$35.00 / 120 NIS